Indian Languages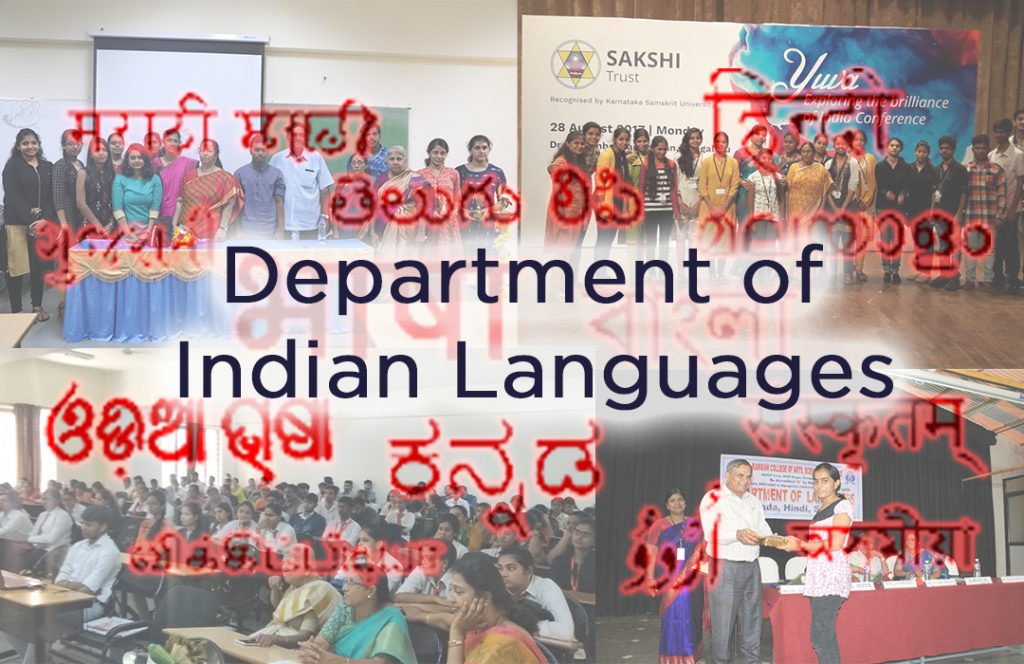 The Department of Indian Languages is engaged in teaching Indian Languages such as Kannada, Hindi, Sanskrit as a part of BCU Undergraduate curriculum. We also provide guidance for the students of Malayalam and Tamil on a need basis.

Department is committed to satisfy the literary quest in students and believes in moulding the students to understand, appreciate and enjoy language and literature to its core.

We believe that language is not only a medium of communication but also a powerful tool to revolutionize the thoughts of society and with this belief we strive to train students to contribute positively to the development of society.
OBJECTIVES
Objectives of Language Department as a part of curriculum is to:
Enable the students "To communicate information, ideas and opinions in a most appropriate way".

Demonstrate comprehension of specific factual information and attitudes, expressed in spoken and written contexts.

Understand and appropriately use structures and vocabulary.

Provide access to varied sources of information.
FUTURE PLANS
In view of achieving above specified objectives Language department has planned below mentioned activities for the next academic year.
We are planning to present PPTs for all our GEF students on "Science and Management in the context of Bhagavad Gita and Vedic literature."
Planning to arrange "Talk-shows" titled as "Vakyasadhutva" on different topics and Languages where students can express their views.