English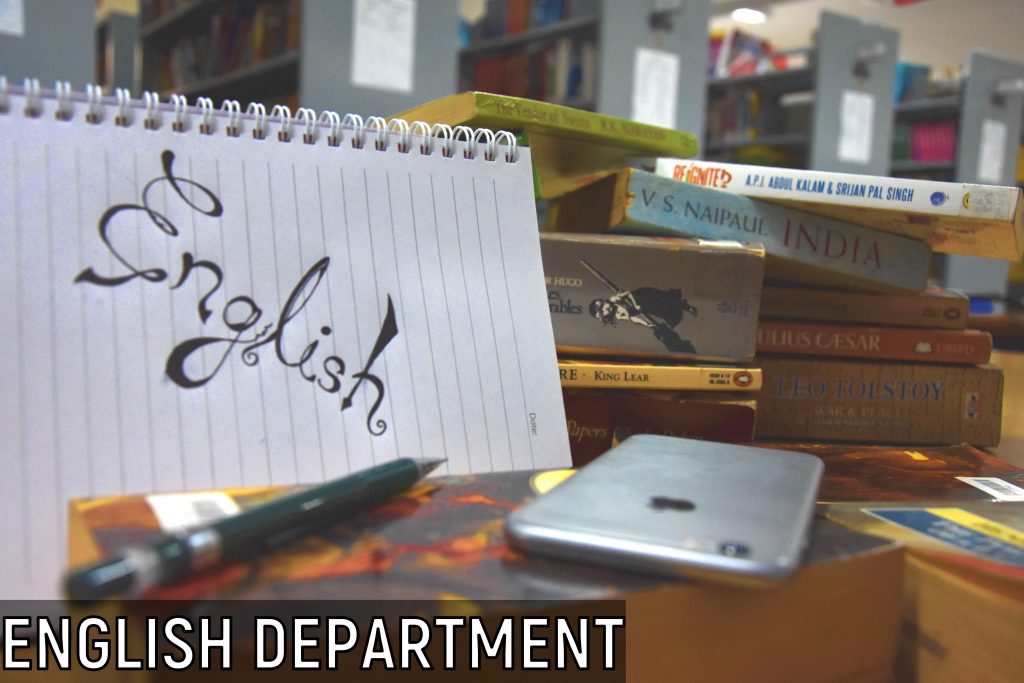 The Department of English has initiated need-based syllabi for all undergraduate programs, keeping in mind social and national needs as well as student competence. English language is a common language and is spoken in many countries. It is considered a universal language. Most of the universities worldwide include English as one of their major subjects. India is also competing with other countries in terms of education and many other things. Hence, we are forced to meet global standards.
The Department is chiefly interested in opening fresh avenues for personality development and command of language skills along with the acquisition of knowledge of the subject, English Literature. The students, especially from the under-privileged stratum, are trained to acquire English communicative skills along with the knowledge about varied social and national values obtained from the study of literature written in English around the globe. We also encourage Extra-Disciplinary activities such as "Communication Skills" and "Writing for the Media".
We believe that a vision with no action is a dream; an action with no vision is a nightmare. With the inevitable need for curbing the lecture mode of instruction and the dictation of notes, greater focus is turned upon securing the active participation of students in the learning process
Goals
To help students learn much about the world around us through Language and Literature.
To create awareness in the young minds about concerns and issues, having a broad and wide scope of use and application in life through literature.
To help all the students communicate in English better which in turn gives them confidence to face the competent world.
Objectives
The main aim of the Department is to improve the reading, listening, comprehending, writing and research skills of the students.
Listening Skills
To develop their skill of listening, so that they are able to listen to lectures, speeches and discussions carefully and gather appropriate information.
Speaking Skills
To enable the students to speak grammatically correct English language.
To learn correct pronunciation and accent.
To facilitate them to express themselves clearly and comprehensively.
Reading Skills
Improve the art of reading a text, such that they comprehend the ideas and analyze the theories in the text of all subjects in English language.
To enhance the reading skills to examine literature from multiple eras, cultures, and genres with critical understanding.
To inculcate the habit of reading among students.
Writing Skills
To help the students to write correctly and cohesively.
To express their ideas and thoughts creatively.
To enable them to answer the questions of all the subjects using their skills.
Courses Offered
General English
Additional English
Activities of the Department of English
Department Organises the following activities:
Add–on Course: Improve your English
Value-added Program: English for Employability
Course in French: Parle Francais
Faculty Development Programs

Communicative English
Meditation for Work Life Balance
Approaches to New English Text for the English faculty of the three Universities across Bengaluru

Shakespeare Club Activities: 'Literaria ' a saga of literary events held every year since 2008.